Birmingham Council has given a resolution to grant planning permission for an Anchor and McCarthy Stone joint venture to build a 137-home retirement community.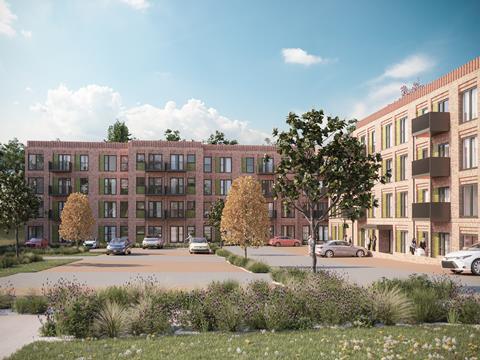 The £40m scheme will be the fifth retirement project the housing association and developer have worked on together. 
Homes on the regenerated former Royal Works site in Coleshill Street, Sutton Coldfield, will be one- and two-bed flats designed to be 'affordable for all'. 
Leanne Taylor, land manager for Anchor, said: "The development in Sutton Coldfield will create high-quality, affordable accommodation for older people in the local community, ensuring that more people have homes where they love living in later life." 
Katie Fisher, divisional managing director at McCarthy Stone, added:  "Our proposals will help address the local demand for specialist retirement accommodation, providing greater choice for those in later life whilst freeing up the wider housing market for families and first-time buyers further down the chain."
The development will consist of two buildings and its gross development value is expected to be about £40m.  
Plans for the homes were revealed in January this year and submitted to the council in February. Since then Anchor and McCarthy Stone have worked closely with the council on the designs, including bringing both buildings down to one storey. 
Research by WPI Economics has found the 137 homes could generate around £1.6m of spending locally per year. 
Together Anchor, which specialises in housing and care, and McCarthy Stone are developing more than 1,000 multi tenure retirement properties across eight large scale retirement villages with a GDV of about £250m.
Anchor posted a surplus of £24.4m for 2021/22 earlier this month.  McCarthy Stone in the year to 31 October 2019 generated a turnover of £725m but its business was severely disrupted by the pandemic with turnover falling to £197m.